Visit this page for upcoming events related to folk and traditional arts in Nebraska!
Survey of Traditional Artists
The NFN's first survey of traditional artists and culture bearers, title Folklife of Nebraska Landscapes, has just been completed. Public folklorist Josh Chrysler has been networking with and interviewing traditional artists in three Natural Resource Districts (NRDs) in Western Nebraska.  We chose to use NRDs as a geographic focus because we wanted to highlight how the land and local resources affect the types of traditional art people create, display, and perform. This survey is the first of many that will eventually reach across the state. The longer-term goal is to create a traditional artists apprenticeship program in Nebraska.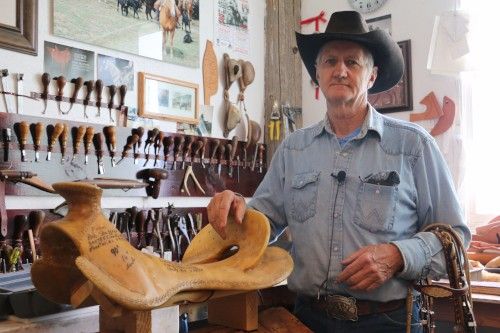 Dia de los Muertos Celebration
The NFN is collaborating with a number of other Lincoln-based agencies to host a multi-venue downtown Dia de los Muertos (Day of the Dead) celebration. This will take place on Sunday, November 5th from 1 - 7 pm. The day will begin with a proclamation being given at the capitol building. After that, all along Centennial there will be fun all-ages arts activities, demonstrations, storytelling, and song and dance performances. This is an important event of remembering and honoring loved ones who have passed away.